Is belize the best country to pursue an Mbbs course?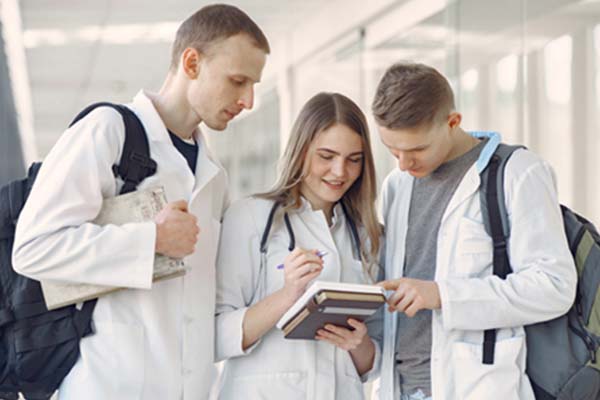 When choosing a University for MBBS in Central America, you must be sure about the university's quality of education, campus, safety provisions, essential recognition, etc. This is because many people are fooled every year by promising them a good University until reality hits them soon after they reach the country themselves. But you can get admitted to the Columbus Central University School Of Medicine, the university-based in Belize, Central America. It has gained essential recognition and is situated in a pretty good region.
How Good Is It To Study MBBS In Belize?
The beautiful country of Central America is not just known for its pristine beaches and excellent resorts. Still, thousands of medical aspirants from India, Africa, Nepal, Sri Lanka, and many other countries are admitted to the medical schools in belize. You can check out the online reviews of Columbus Central University School Of Medicine, as this is one of the top universities in Belize. Let's talk about why many students prefer to do MBBS in Belize, i.e., become a doctor in the USA through USMLE. You'd be satisfied to know that ECFMG recognizes many Universities, and therefore you can still become a doctor in the US!
Advantages Of Pursuing MBBS In Belize
Pursuing MBBS from Belize allows students to get many advantages in terms of study and other aspects. Some of the major pros of studying medicine in Belize are outlined below.
Applied and Practical KnowledgeMedicine is an applied science due to which a medical applicant needs to learn how to use the concepts studied in the classroom.
Studying MBBS in the best medical colleges in central America means more focus on the practical use of medicine.
Columbus Central University School Of Medicine is one of the best medical colleges in USA that provides informative updates for medical students. Also, this is one of the MCI approved medical colleges in Belize making it a more reliable university.
The study pattern followed in medical schools in Belize and the West Indies imparts more applied knowledge than a theoretical one.
Easy and Hassle-Free AdmissionTo get admission to study MBBS in a top medical college in America, students don't need to clear any entrance examinations like IELTS and TOEFL.
The admission policy of most medical institutes in the country is easy compared to other medical colleges in other countries.
Affordable Tuition Fee For the MBBS Course for an international medical aspirant planning to study MBBS from Belize, the overall cost of the MBBS course is quite reasonable compared to private medical colleges in any other country.
This is an excellent choice for those medical aspirants who wish to study MBBS in the best medical university in the USA but cannot afford to spend a significant amount on it.
English as the Medium of Instruction for studying MBBS in american medical universities, a student does not need to learn any new foreign language.
English is the medium of instruction used for medical education in the West Indies.
Most medical universities in this country are equipped with the latest State-Of-The-Art Infrastructure and advanced technologies therefore pursuing MBBS in central america is highly recommended.
This allows medical students to work with the best possible technology in the medical world.
Some pros of taking admission to Columbus Central University School Of Medicine:Easy Admission Policy
No requirement for ELPs (English Language Proficiency tests)
Updates of Columbus Central University School Of Medicine News Rolling Admissions (January, May & September)
Finest Medical Curriculum in line with the US Curriculum.
Conclusion
Every year, hundreds of medical aspirants prefer to pursue MBBS from Belize in central america since they have got everything one would need to pursue MBBS as an international student. The Universities of Belize are recognized, and they teach the whole course in the English language. Students seeking admission in MBBS degrees can go to CCU university as it is in the best location in Central America in Belize. You must check out all the reviews of Columbus Central University School Of Medicine to learn more about the university.